Shared Storage
Centralise & Protect Your Video Data
Onsite Storage Solutions For The Film & Video Industry
High-Performance
Support 10GbE speeds across multiple workstations, centralise data and enable simultaneous, seamless & fast file sharing.
Scalable & Futureproof
Easily expandable from 4 Terabytes to over a Petabyte. We consider future storage requirements & growth to maximise your return on investment.
Data Protection & Redundancy
Configuring a RAID array based on your individual requirements vastly improves redundancy and can handle hard drive failure without data loss.
Compatibility
Work seamlessly across Mac, PC & Linux. Compatible with Adobe Premiere, Final Cut Pro & Avid, allowing you to edit directly from your server.
Enhanced Workflow
Vastly improved read/write speeds coupled with better organisation & data management lead to a more efficient workflow.
Support & Maintenance
Comprehensive support & maintenance from installation to aftercare, complemented by a minimum 3 year hardware warranty at no extra cost.
Scalable Solutions Tailored To Your Needs
To discuss which solution is best for your requirements, or to arrange a trial unit, just
Contact Us.
Effortless Data Centralisation
Implementing Network Attached Storage (NAS) enables the of centralisation all of your projects and raw video data into a single, easy to manage solution. Having your valuable data centralised provides far greater data redundancy than external drives and allows for automated offsite data backup for true data redundancy, should the unexpected happen.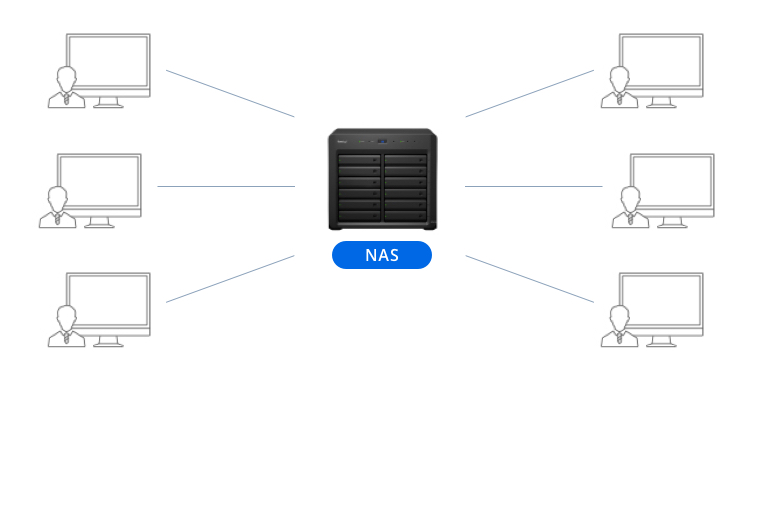 What Our Clients Are Saying


Matt Wallace
Owner & Producer
Great product, great service and great people. Just what we needed and couldn't be happier with what we've got. Thanks Duplia.


Duplia helped solve our storage problem with a quick to setup and easy to use solution. The customer service is top draw and all for a good price.


Chris Randall
Creative Director
The crew at Duplia are experts in their field. Always on hand at a moment's notice and their advice is always easy to follow. Their input into our studio has been a great benefit.


Peter Martin
Managing Director
From initial meeting to the installation and ongoing support they have proved themselves to be a brilliant partner for us, and we'd recommend them without hesitation – excellent company.


Will Knott
Executive Producer
Brilliant company! We bought our company NAS from them and from start to finish the service has been top class. If you work in video production I'd recommend dealing with this company for all your storage needs.


We recently purchased a NAS from them and the service has been superb – great attention to detail and first rate client management.. I would recommend Duplia to any video production company that need help managing their data storage.
Modernise your data storage & redundancy